12 Sep 2012
Recipe Wednesday: Ingredient Spotlight–Apples
I should have known that hosting a recipe round up for #FTWDinners last Recipe Wednesday would result in a list of "must make meals" full of variety, making decision making extra exciting. 
A #FTWDinner is a meal that you would consider a go-to.  Mouth watering, not incredibly difficult to produce, a balance of healthy and delicious – these are the kinds of recipes you rely on when you hear of last minute dinner guests.  Staple recipes in your life cookbook. 
Because #FTWDinner recipes have such an important role to play in our meal sharing, I knew this would be the perfect topic to share another FIVE RECIPE SPOTLIGHT list!  Here are FIVE recipes from last week's round up post that I hope to try out for my own #FTWDinner arsenal very soon.
Cilantro Turkey Meatballs in Sweet Orange Glaze – Sarah Learns
Mushroom San Choy Bow – Cat's Kitchen
Cheesy Penne Pasta Bake with Loaded Turkey Meatballs – Food and Fitness 4 Real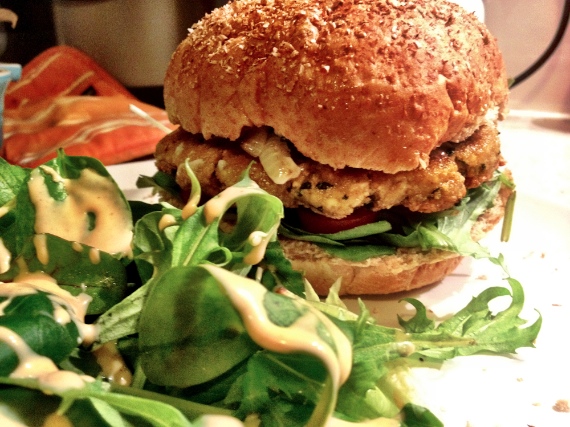 Crispy Chewy Vegan Veggie Burgers – Eat Run Write
White Bean Edamame Burgers (as Tacos!) – The Scientist and the Health Nut
Is your mouth watering yet?  Here's another chance to get your taste buds tingling – this week we've got another Ingredient Spotlight to showcase the recipes from your own blog.  Don't forget that in order to cut out spam, link submissions are now moderated! If you don't see your link live on the site right away, trust that they will show up once they've been approved.
Comments