We love to help you promote what's going on over on your blogs.  We'd love if you decided to submit your own announcement for next week's Monday Announcements post.  To do so, email healthylivingblogs@gmail.com with EXACTLY how you'd like it to appear, complete with links before 12:00 Noon eastern, this coming Sunday.
Calling all Gluten-Free Healthy Living Bloggers: If you or your friends are GF, we are having a live chat about meals and food for Valentine's Day in the UDI's community on Feb 1st at 9:00 PM est. Be sure to check out this site for more information. We hope to see you there!
Two of our very own HLB Members were spotlighted in a post on the Washingtonian Wellbeing Blog – Check out "5 Female Triathlete Bloggers to Know in Washington" to see The Distric Chocoholic, Swim Run Bike DC and Run This Amazing Day in the DC blogging spotlight!
Do you like getting packages in the mail, sharing your favorite foods & connecting with other bloggers and readers? If so, Foodie Penpals is for you! Each month you'll be matched with a blogger or reader. You send them a box filled with local foods and other fun foodie things and you receive a box of your own from another person! There's a $15 spending limit and everyone writes a post about their packages and posts on the last day of the month. If you're interested, check out more details here. Send Lindsay an email if you're interested! If you'd like to participate for February, she needs to hear from you by Feb 4th.
Are you a blogger in NYC? Have you heard that Keelie of Sweat = Success has been planning some uber=fun NYC Blogger Playdates? Join some of your favorite NYC Food, Fitness, Lifestyle (and anything else) bloggers for an awesome workout followed by brunch!  Be sure to check out the NYC Blogger Playdates page for more information!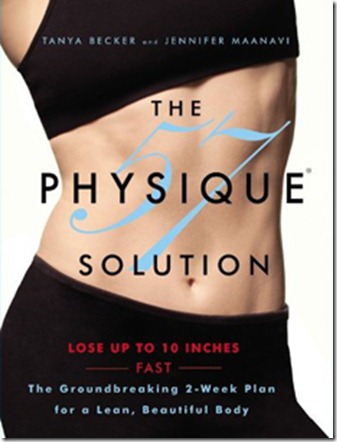 Julie from Peanut Butter Fingers is giving away a copy of the new Physique 57 book, The Physique 57 Solution: The Groundbreaking 2-Week Plan for a Lean, Beautiful Body. To enter this giveaway simply comment on Julie's post telling her why this book intrigues you!  She will pick a winner on Tuesday, January 31.
TWO chances to win Sparkly Soul Headbands from HLB Members this week. 
Our pal Elizabeth from On Tap for Today has partnered up with Sparkly Soul for a dazzling little giveaway. Head on over to her post, The Good, The Bad, The Sparkly for your chance to win some sparkly goodness before Wednesday, February 1st !
Brittany from Eating Bird Food is also hosting a Sparkly Soul headband giveaway! You'll have until January 31st to enter.  Check out Brittany's review of the product and enter the giveaway here!
Anjali from The Picky Eater is hosting a giveaway for Choffy – the delicious but healthy 100% cacao drink! When prepared with a little bit of stevia and milk, it tastes just like hot chocolate but each serving has only 20 calories and 0g sugar! And it has tons of antioxidants too! Check out Anjali's review of the product and enter the giveaway here!
To celebrate Lunar New Year, Julie from A Case of the Runs is giving away five free Nasoya products and shares a great festive recipe!  Ends 1.31.12.
The Delicate Place is giving away stevia + personal picks from Melissa herself. Visit her giveaway for sweet readers before Wednesday, February 1st to ender.
We're currently looking for your submissions for February's Healthy Living Tuesdays series. Since it's the month to celebrate LOVE with all the Valentine's Day HYPE, we want to know what you LOVE about your healthy living journey.  Email your post or link to healthylivingblogs@gmail.com!
Finally, we want to take a moment for something FUN each Monday, to follow up all the business talk.  This week, we want to introduce Tweets We Loved Last Week – a quick display of a few of the tweets you guys sent out into the world that we caught by the tail & named favorite! We hope to have it reappear in future Mondays – let us know if it's something you guys are enjoying!
[blackbirdpie url="https://twitter.com/#!/VitalityGuide/status/163395617438171136"]
[blackbirdpie url="https://twitter.com/#!/Eden_Eats/status/163394409990332416"]
[blackbirdpie url="https://twitter.com/#!/ArleneAWL/status/163390165891555329"]
[blackbirdpie url="https://twitter.com/#!/RoseyRebecca/status/163390164251590656"]
[blackbirdpie url="https://twitter.com/#!/lgsmash/status/163321846220066816"]
[blackbirdpie url="https://twitter.com/#!/NWHealthyLife/status/163067604779536385"]
[blackbirdpie url="https://twitter.com/#!/mangomoon7/status/162875107931467777"]